Car Wash Operation Reduces Maintenance & Labor by 90%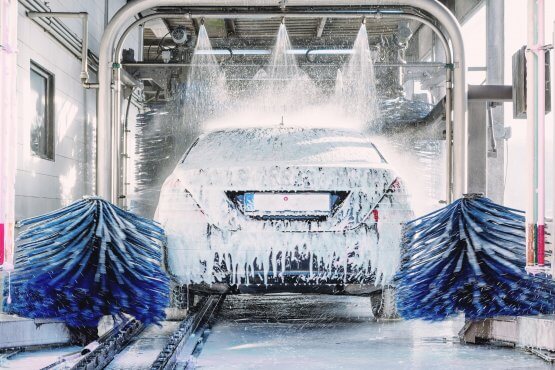 Lakos Reduces Maintenance and Labor by 90% in Recycled
Water System of Car Wash Operation
SYSTEM IDENTIFICATION: Automatic car wash operation
SOLIDS/LIQUID: Sand and grit in recirculated wash water
PROBLEM: Sand and grit plugged spray arches, nozzles and solenoid valves in their automatic car wash system, leading Gallo Motor Center Corporation of Worcester, Massachusetts to try screens to filter their recirculated wash water. But the screens plugged quickly, and the original problems persisted. "We once even ruined the impeller from one of our system pumps with abrasive sand," said Manager Gerald Gallo.
SOLUTION: A Lakos Separator was easily retrofit into their existing system between the "dirty water" sump and "clean water" storage tank. In addition, a barrel screen (for removal of light and floating debris) and a second Lakos Separator downstream were installed, providing all of the filtration, machinery protection and system performance that Gallo needed.
"Even our most discriminating customers with brand new cars can't tell we're reclaiming wash water … 100% at times," says Gallo. "And I'm sure our brushes and equipment will last longer from reduced abrasion."
With reclaimed water and Lakos Separators, Gallo has experienced a 90% reduction in maintenance and labor costs and additional savings in reduced water treatment charges. For instance, during summer months, Gallo saves $15 to $20 per week on chemicals alone.
"I only wish I'd known about Lakos Separators years ago," says Gallo. "I'd have put separators into my original plans. They provide the best solution to car wash filtration problems I've seen in my ten years in this business."
AB-187 Gallo Motor Center Corporation Car Wash
Others who have used Lakos Separators for similar applications: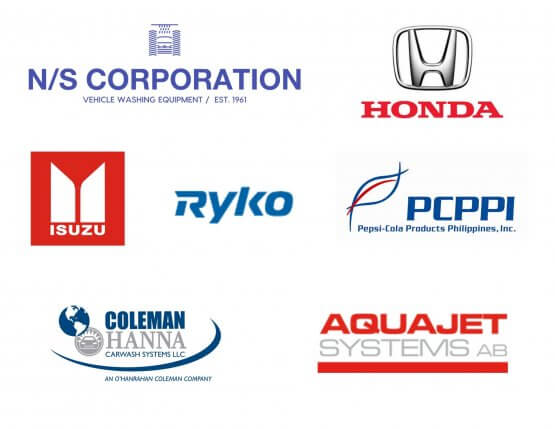 N/S CORP.; Inglewood, CA
A.C.M.E. DUST CONTROL; Birmingham, AL
HONDA MOTORS; Toronto, Canada
AQUA JET SYSTEMS; Arvada, CO
BRANDON CAR WASH; Brandon, FL
HANNA CAR WASH SYSTEMS; Portland, OR
CITY OF HOUSTON BUS WASH; Houston, TX
PEPSI-COLA BOTTLING CO.; Philippines
ISUZU MOTOR CO.; Japan
RYKO; Grimes, IA