FrySafe – Cooking Oil System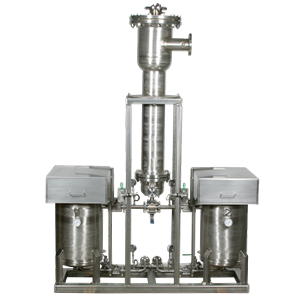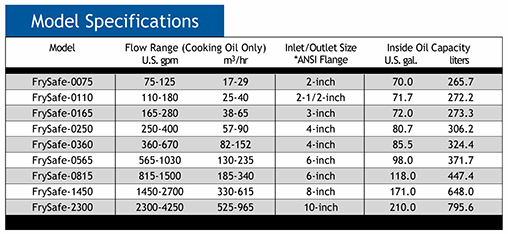 Material Construction: Available in carbon steel and 304L or 316L stainless steel.
*Connections: Inlet, outlet and purge are each standard ANSI, DIN, JIS flanges. DIN and JIS dimensions are slightly different than those shown. Contact LAKOS for more information. Sanitary connections are also available.
Collection vessel model for each FrySafe System depends on the flow rate and solids loading.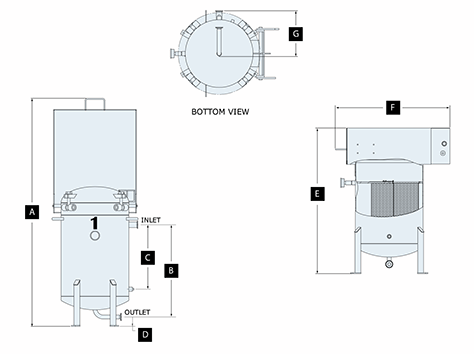 Dimensional views of collection vessels shown here. For dimensions of total FrySafe Systems, contact the manufacturer for drawings.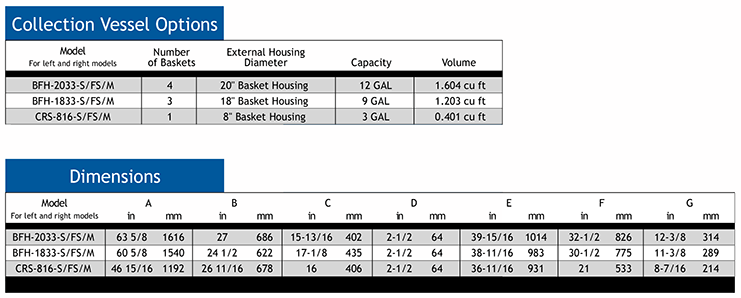 ASME
Internal 3M Scotchkote Coating
Stainless Steel Material