Wide Range of Applications
LAKOS PC screens fit natural and man-made bodies of water, including both static and moving water. Unique solutions for wet wells, side channels and enclosed intakes are available. For centrifugal pumps, short-coupled turbines and VFD's Flow velocities to match fish protection specifications.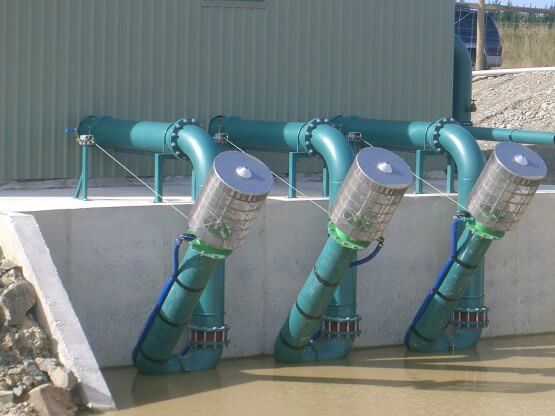 Durable Construction
PC screens feature a strong, deep-ribbed, reinforced fiberglass frame with Stainless steel end caps. Available in corrosion-resistant stainless steel, algae-resistant phosphor-bronze, and epoxy coated options.