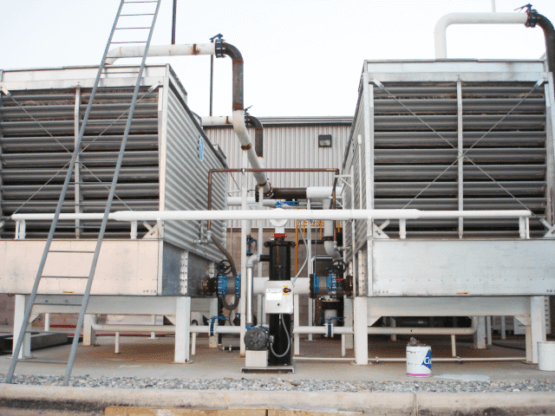 Eliminate Manual Tower Basin Cleaning with Centrifugal Filtration
Conventional cooling towers are highly susceptible to airborne contaminants such as, dust, sand, pollen, and other airborne particles. These particles will get trapped inside cooling towers water flow and cause under-deposit corrosion, biological growth, scale, fouling, and decreased system efficiency.
LAKOS HAVC Systems and Separators remove unwanted buildup helping to stop the growth of legionella, minimize maintenance, downtime, water loss, and maintain design efficiencies.