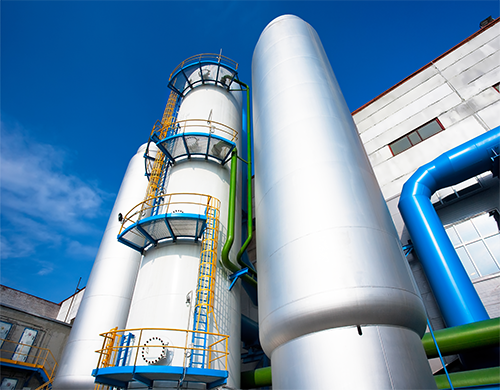 LAKOS Separators in Chemical Processing
LAKOS Separators are used extensively throughout chemical processing plants. A LAKOS Separator's unique design is capable of working with any liquid that has a viscosity less than 100 SSU. The Separator's versatility allows them to be used in numerous applications including, liquid recycling, pre-filtration, and waste minimization. For the Separator to perform, the solids to be separated need to have a specific gravity greater than 1.5x that of the fluid. The greater the specific gravity of solids and the lower the viscosity, the better the LAKOS Separator will perform.
For almost all applications, if the solids settle in your liquid within 3-4 minutes, they will likely be separable with a LAKOS Separator. Learn how to test if your problem can be solved with a LAKOS Separator by performing a quick Three Minute Settling Test.