STS – Stainless Sand Media Filter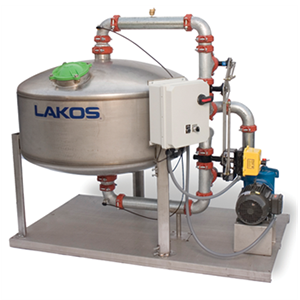 General Specifications

* Flow range is based on the guideline of 15-25 US GPM/ft2. Models also available at higher flow rates.
**Include media sand
All single-tank systems may be specified either automatic or manual backwash control and choice of system or city water for backwash supply.
Standard Power requirement of 460 volts, 3 phase; specify another voltage is required.
Filtration media is 5 micron as standard.  Consult factory for optional filtration down to 0.5 microns.
All STS system pumps are rated 50 feet TDH.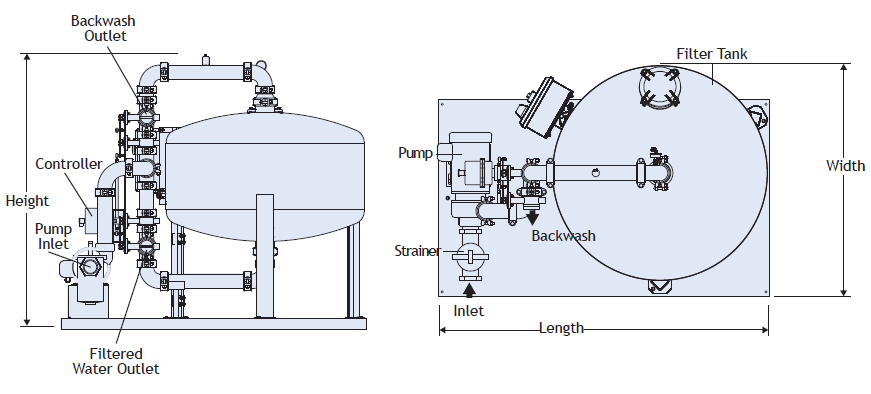 Dimensions

All drawing show indicates "system water backwash" configurations.  Consult factory for "city water backwash" option.  Dimensions above apply to both systems.
*These tanks can be configured for Basin Sweeping.
ASME
Internal 3M Scotchkote Coating
Stainless Steel Material
Download Brochure 
Download Sample Spec