PPS Pump Protection Separators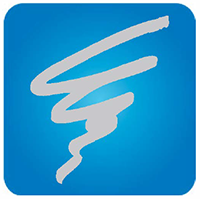 Centrifugal-Action
Keep unwanted sand out of the pump without screens to clog, backwash or service.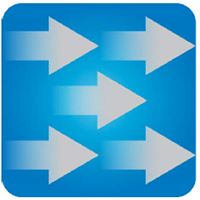 Maintain Pump Efficiency
Saves the pump from excessive wear and Keeps pump energy costs lower.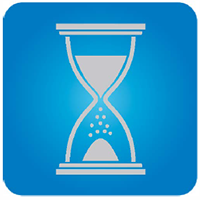 Extend Pump Life
Extends pump life by 4x or more, reducing downtime, pump repairs and replacements.
WATCH NOW: Pump Protection Videos
Frequently Asked Questions
Answer: Flow rate is the most important factor in determining separator size because all LAKOS Separators operate within a prescribed flow range. Pipe size is not a factor in model selection so do not use your existing pipe size to determine the separator size. Required separator size is often, but not always, smaller than the existing piping, and appropriate hardware is used to match the inlet/outlet size with existing piping.
Answer: While there are many LAKOS Separators still in service after 15-25 years, there are many variables to the longevity of a LAKOS Separator. It can generally be expected to last as long as any other materials of similar construction in that system. Environment, fluid chemical make-up, flow, the material of construction, type of solids, and maintenance purging are all important factors to the life of a separator. It is important to consider all these factors when purchasing a separator. Providing LAKOS with details about your application will ensure your separator meets or exceeds the life expected through your purchase. Consult your LAKOS factory representative to obtain the life expectancy in your specific application.
Answer: Solids-removal efficiency is affected by several factors, including the difference in specific gravity between the solids and the carrying liquid, the viscosity of the liquid, the particle shape, and any purging enhancement techniques. In general, with a specific gravity ratio of 2.6 (e.g. quartz sand in freshwater), liquids of 31 SSU viscosity, and generally round particles, a single pass through a separator predictably removes 98% of particles 74 microns (0.0029 inches) and larger. Appreciable quantities of particles finer than 74 microns are also removed, as well as particles of lighter specific gravity. Higher specific gravities (like mill scale in water, where SG=5.7) result in much finer levels of filtration.
Recirculating systems (running the fluid through one or more separators continuously) can also result in appreciable removal of particles down as fine as 5 microns.
Contact LAKOS for assistance determining performance expectations on your specific application.
Answer: The maximum solids loading on LAKOS Separators is recommended to be less than 1% by volume. While 1% may seem low, keep in mind that 1% in a small 100 GPM system is 1 gallon of solids every minute, or 1,440 gallons (twenty-six 55-gallon drums) of solids per day. SMP Separators for residential use are not recommended to exceed 0.25% by volume. ILB Series Separators are not recommended to exceed 0.50% by volume. If your application exceeds these limitations, please consult your factory representative for proven alternatives.
Answer: Standard maximum pressure rating for most LAKOS Separators is 150 psi. The exceptions are the SMP Separators, which have a maximum pressure rating of 100 psi. Contact the factory for higher pressures; LAKOS can accommodate pressures up to 3000 psi through custom separators.
Answer: The sand goes to the bottom of the well. Over time, the flow dynamics of the well formation are changed due to the accumulation of the sand, and water is pumped without disruption through the life of the well. In fact, in over 30 years of experience with PPS Separators, less than a handful of wells have ever needed to be bailed, and in those few cases, the benefits received from longer, more efficient pump life far outweighed the one bailing.
PPS Pump Protection Separators