Separator Eliminates Routine Cooling Tower Maintenance for Wire Manufacturer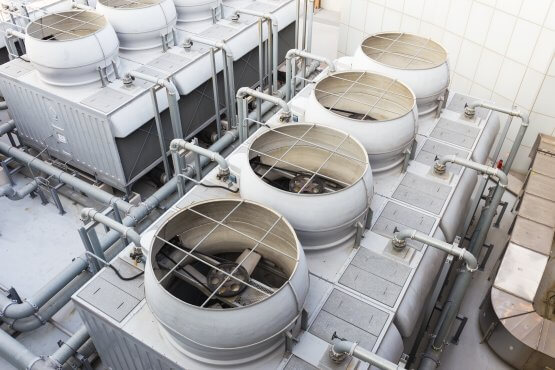 Keeping their ejector-type cooling tower in operation used to be a big job at National Wire Products Corporation in Baltimore, Maryland. "To stay on top of it, we were cleaning the system's integral strainer at least once a week," says Kent Woodward, Chief Engineer. Now, instead, three Lakos In-Line Separators do the job entirely, removing iron oxide (mill scale) and dry lubricant from their cooling water system and eliminating what had become a time-consuming and costly routine shutdown. National Wire manufactures low-carbon steel wire at this Baltimore facility and relies on the efficient operation of their ejector tower to serve the needs of their wire-drawing machinery. Contaminated with a scale which comes from their large scale operation of mechanically "cracking" (descaling) wire rod, the cooling tower is also subject to fouling with a dry lubricant used in their processes and a variety of another airborne particulate common in such a heavy industrial environment. The Lakos Separators were retrofit about a year after the tower was installed.
"We rarely have any reason at all to check on that tower nowadays," says Woodward. "I'd guess the Lakos Separators reduced our cooling tower problems by about 95%." Installed before this cooling tower's integral strainer, the Lakos Separators are installed in parallel to accommodate a flow range of 192-315 U.S. GPM (44-72 m3/hr). A common purge line bleeds separated solids to a convenient drain.