Separator Speeds Re-Use of Diesel Fuel & Replaces Centrifuge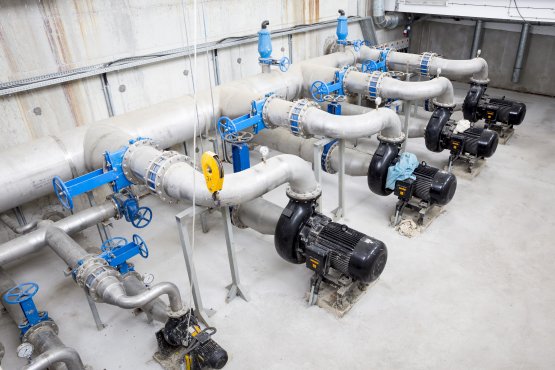 Separator Speeds Re-use of Diesel Fuel & Replaces Centrifuge
Recovering #2 diesel fuel for use on their process equipment engines, New York's water pollution control plant in Wantagh replaced a 60 gallon/hour centrifuge with a 24-gallon/minute Lakos Separator, thereby converting a painstaking 16-hour process to a simple 45-minute procedure, eliminating both the need for an operator to continuously monitor the system and over 15 hours of equipment operating time.
The Lakos Separator, a carbon steel model, removes grit and sludge from fuel which has passed through the injectors of the plant's five dual-fuel diesel engines. By-passed to a 1,000 gallon "dirty fuel" tank when one or more of the engines are not running (and don't require fuel), this fuel is pumped from the tank and A small Lakos Separator (background) retired this large, slower-operating centrifuge (foreground) and quickly saved time, labor and operating costs. through the Lakos Separator by a 24 U.S. GPM positive displacement pump en route back to one of the plant's three fuel storage tanks. A manual purge flushes accumulated solids.
"We're not only saving time," says the plant's engineer, "but I also really believe the trouble-free operation of the Lakos Separator is doing a better job than the centrifuge, which required continuous service and frequently malfunctioned." Additional Lakos Separators are also planned to help them remove solids from their three large diesel storage tanks. Application and technical assistance were provided by Ember Products, an authorized Lakos representative.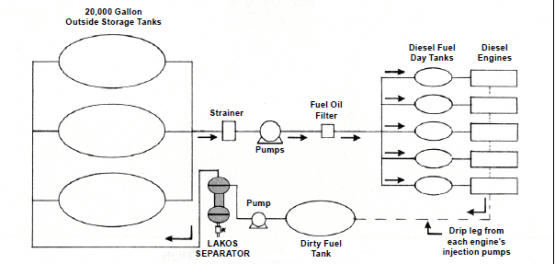 Others who have used Lakos Separators for similar applications: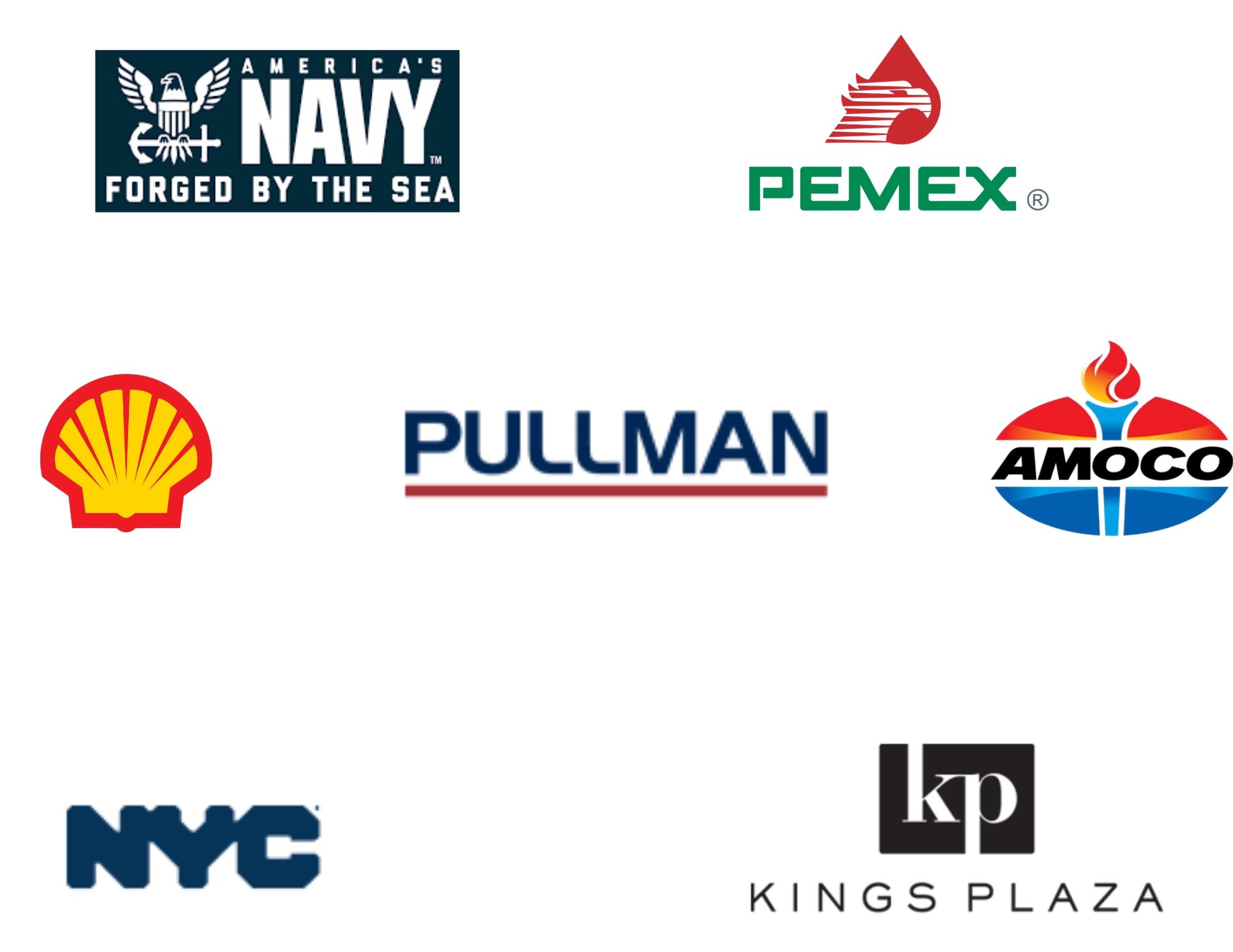 CITY OF NEW YORK; Wards Island, NY
AMOCO PRODUCTION CO.; Levelland, TX
U.S. NAVY; Anderson, Guam
GETTY REFINING; Bakersfield, CA
NASSAU POLLUTION CONTROL PLANT; Seaford, NJ
SHELL OIL COMPANY; Denver City, TX
MARSHALL EXPLORATION; Logansport, LA
KINGS PLAZA SHOPPING CENTER; Brooklyn, NY
PEMEX; Mexico City, Mexico
NASSAU BAY PARK DISPOSAL PLANT; East Rockaway, NJ
PULLMAN POWER PRODUCTS; Belvedere, SC
NEPERA, INC; Harriman, NY
MEDINA MACHINE CO.; Medina, OH