Glass Grinders Kept Running Trouble Free at Ford Motor Company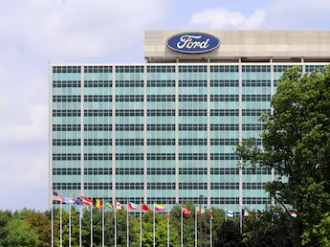 Separators Protect Water Jackets on Heat Exchangers to Keep Glass Grinders Running Trouble-Free at Ford Motor Company
Removing glass particles and powder from industrial coolant, a series of 22 Lakos Separators protect a like number of auto-glass grinding machines at Ford Motor Company's Nashville Glass Plant in Tennessee. Replacing strainers, which required routine maintenance of up to 30 minutes after every shift, the Lakos Separators instead operate completely maintenance-free and, most significantly, have eliminated plugging of the grinders' water jackets, a problem which previously occurred every 2-3 months. With Lakos, the problem has not yet arisen in over eight months of operation, extending their life at least four times longer. The water jackets provide necessary heat transfer to help keep the grinding wheels cool for proper operation.
The coolant recirculating system is comprised of several pumps which are capable of a combined flow of up to 2500 U.S. GPM (568 m³/hr). To best accommodate variations in the system's flow rate (caused when individual machines and pumps are not in use), the Lakos Separators are installed on each grinding operation, thereby assuring proper flow for each unit for effective performance. Separated solids, which often even includes fragments of industrial diamonds from the grinding wheels, are purged at a continuous bleed and collected onto a rotating media filter for solids disposal. The purged liquid is then suitable for re-use in the next shift.
A user of Lakos Separators in other plants as well, Ford is pleased both with the performance and the labor-free operation Lakos offers the Nashville Plant.
AB-162 Ford Motor Company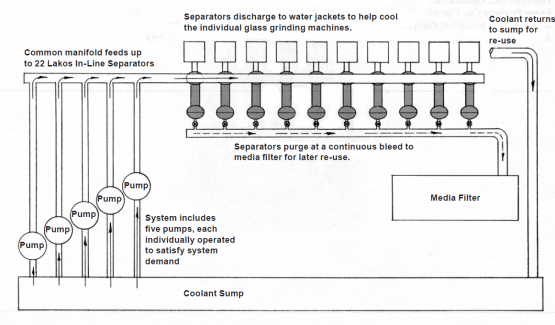 Others who have used LAKOS Separators for similar applications: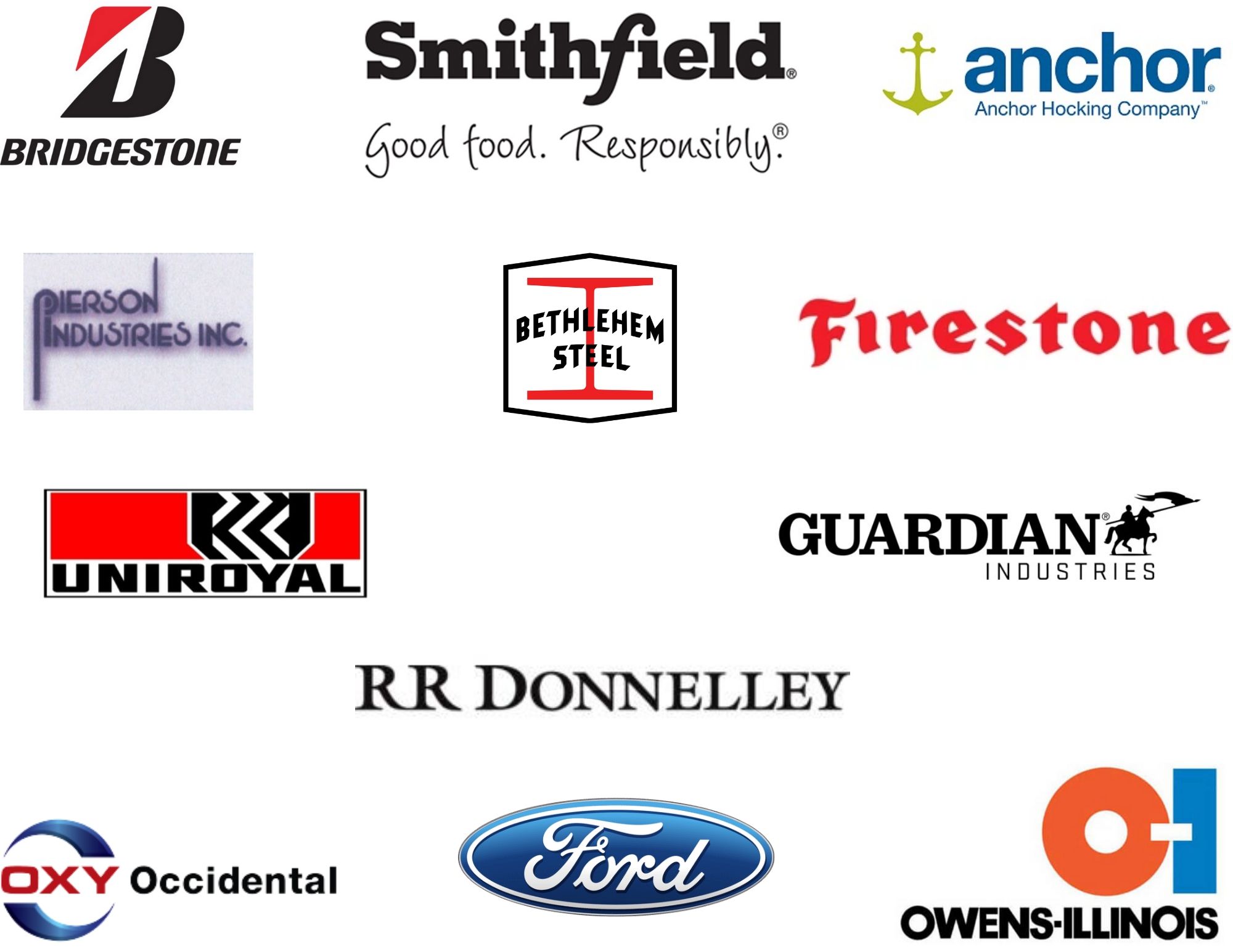 Bethlehem Steel Corp.; Steelton, PA
Smithfield Packing; Smithfield, VA
Uni-royal Pty. Ltd.; Elizabeth, S.A.
Pierson Industries; Rockaway, NJ
Occidental Chemical; White Springs, FL
Borden International; Philippines
Uniroyal, Inc.; Opelika, AL
Evans Products Co.; Corvallis, OR
Firestone Tire & Rubber; Philippines
R.R. Donnelley; Warsaw, IN
Bridgestone Australia; Edwardstown, S.A.
J.D. Mott; Rockford, IL
Hermany's Farms, Inc.; New York, NY
Anglo-American Clay Co.; Sandersville, GA
Chemanord, Inc.; Columbus, MS
Owens-Illinois; Baltimore, MD
Ford Motor Co. Glass Plant; Nashville, TN
Guardian Industries; Upper Sandusky, OH
Anchor Hocking; Winchester, IN
Fitzwater & Assoc.; Kansas City, MO