Nursery Drip-Trickle Emitters Protected with LAKOS Separators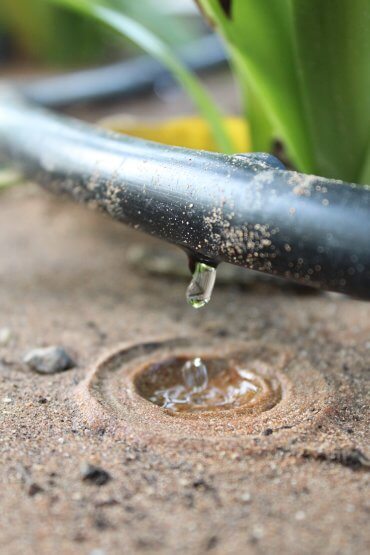 Nursery Drip-Trickle Emitters Protected with LAKOS Separators
Until the installation of a LAKOS sand-from-water Separator, replacing over 100 drip/trickle emitters a year was common practice for Scottsvalley Nursery of Lakeport, California.
Bob Lininger, owner of Scottsvalley Nursery, says that before the separator was installed, fine sand in his well water would clog the small orifices of the emitters, resulting in annual replacement costs of nearly $40. Additional time and expense was also consumed with the weekly chore of taking the emitters apart, cleaning and then reassembling them. And despite the weekly servicing, Lininger says that plugged emitters would ultimately result in the loss of 10 to 12 trees a year, valued at approximately $165.
"With the LAKOS Separator, my emitter problems have been reduced to almost zero," says Lininger.
Installed on the discharge side of the well pump, the LAKOS Separator (a centrifugal action filter) is able to remove 98% of all sand and silt particles 200 mesh and larger. The only maintenance required is the occasional purging of collected sand (a process which is easily automated with LAKOS purge valve systems).
"With our LAKOS Separator, I just check my emitters once a week instead of everyday," says Lininger.
"LAKOS Separators are a great convenience."
AB-150 Scottscalley Nursery Drip Emitter Protection