Application: 2" TwistIIClean High Flow
Solids: PVC plastic particles
Liquid: Process water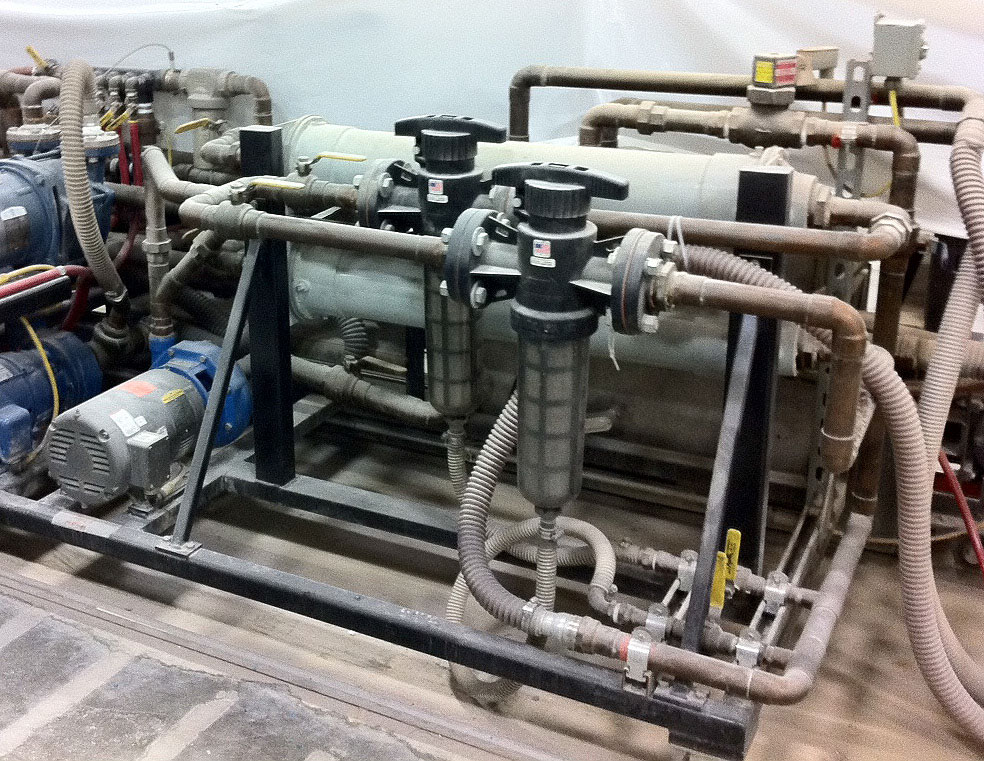 Problem: From plumbing equipment, to fencing and rain gutters, Genova Products has been providing quality plastic home improvement supplies to homeowners and contractors for over 40 years.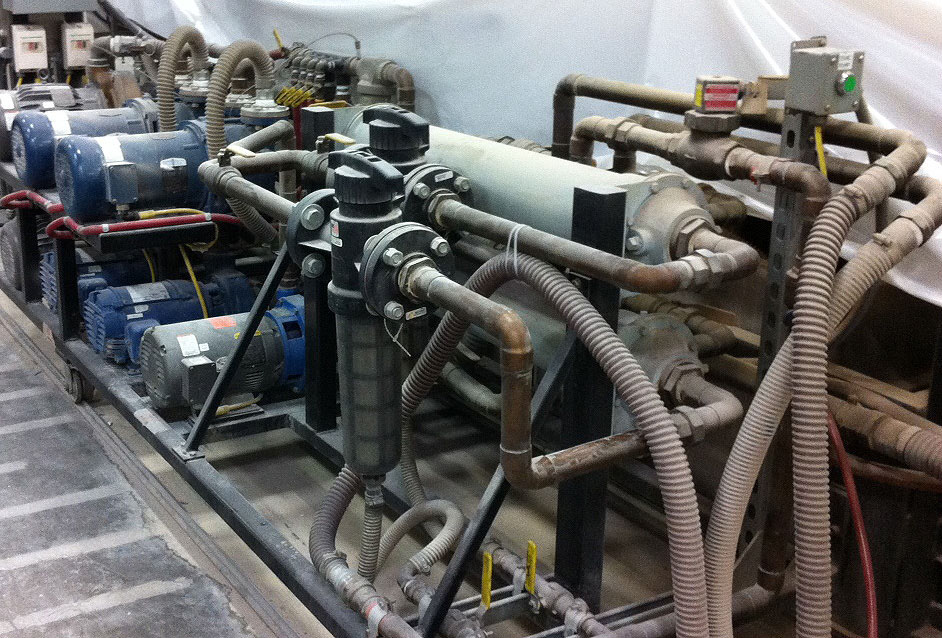 However, clogged sprayers and heat exchangers were causing two serious problems for this plastics company. Manual filter cleaning was causing unwanted downtime and maintenance hassles, while dirty water was causing cross contamination of colors in various products. Their existing strainers were requiring frequent downtime cycles to clean.
Solution: Genova had already heard about other LAKOS separators and filters, and knew they could count on the dependability of the LAKOS product. They decided on a pair of 2 inch TwistIIClean inline sediment filters (High Flow). They were drawn to the unique cleaning feature, as opposed to the high-maintenance strainer style filters they had used previously. They installed the TwistIICleans alongside the PVC extrusion line calibration tank, where the Genova vinyl deck line is produced.
Results: The two TwistIIClean filters have been in operation for a year, and have performed very well and with no problems. They are simply twisted and flushed clean as needed about every 8 hours with no production downtime.
In addition to the low maintenance features, the TwistIIClean has been a reliable, efficient filter for Genova. The company produces vinyl decking in 7 different colors, so keeping the water filtered is critical to prevent any cross contamination from occurring.
"They're just what we needed to keep the sprayers and tube and shell heat exchangers clean yet no down time," said Danne Cawby of Genova Products, "I would highly recommend these filters in similar applications, or for that matter, any application."