Complete SandMaster Solution
Provide your customers with the complete & professional solution.
Everything needed to professionally install & operate a SandMaster separator.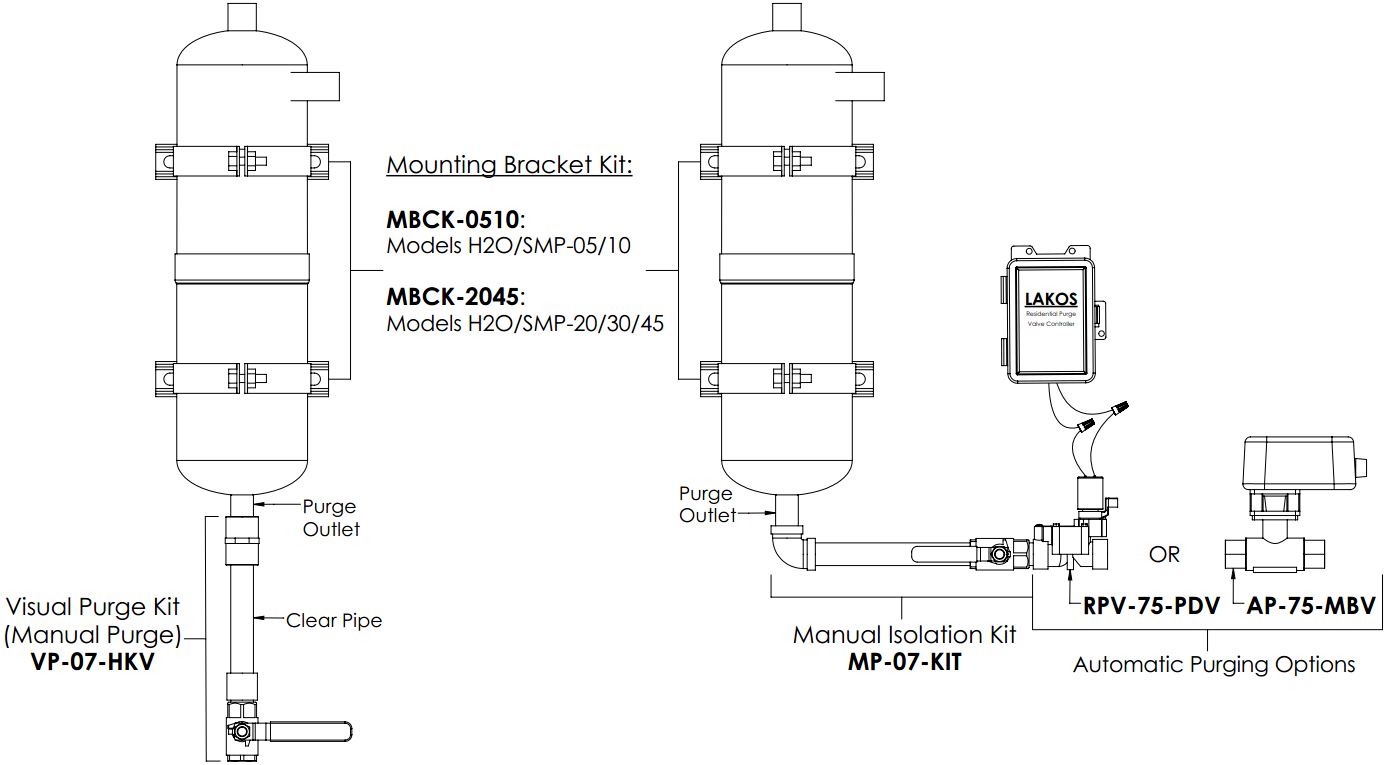 Mounting Brackets: Properly supports the weight of the separator (with water) and helps prevent pipe/fitting damage.
Visual Purge Kit: Allows for visual sand inspection to know when a manual purge is required.
Manual Isolation Kit: Can be used for manually purging the sand separator, or for isolating an additional Automatic Purge Valve if it ever needs servicing.
Automatic Purge Valve: Set the frequency and duration of purging to eliminate manual routine maintenance. Trouble-free operation. Choice of two options:
RPV-75-PDV – For purging 1-3 times a day (9-Volt battery operated)
AP-75-MBV – Wider range of purge setting options (110V or 220V AC electricity required)
A shaded installation is recommended
*Recommended to install pressure gauges on the piping at the inlet and outlet to measure pressure loss across the separator while the pump is running. This helps verify the separator is operating within the specified flow range.