Municipal Water Well Made Safe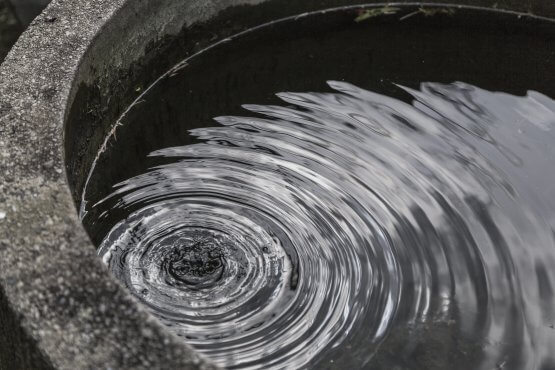 Municipal Water Well Made Safe
Application: Municipal Water Well         Solids: Sand          Liquid: Well Water
Problem: The Jurupa Community Services District in Southern California is responsible for providing clean water to over 160 acres of parks, 25 miles of frontage landscape, and 91,000 residents. For this municipal water program, system downtime and health risks cannot be tolerated.
Due to their growing needs, the district's two secondary back up wells needed to be put into regular use. However, testing revealed that the well waters contained higher than normal levels of nitrates. The district took immediate action, installing an appropriate water treatment system for each well. The new treatment system demanded sand-free well water. Jurupa needed a reliable filtration solution.
Solution: The district's engineering group recommended two LAKOS JPX Sand Separators, because of their fine sand removal performance (200 mesh/74 microns) and their ability to be automated. The LAKOS solution also meant eliminating routine maintenance, and no cleanable or replaceable filter elements. A LAKOS Separator also meant an even, lower pressure loss, enabling the water treatment systems to see a steady flow and pressure for optimum performance.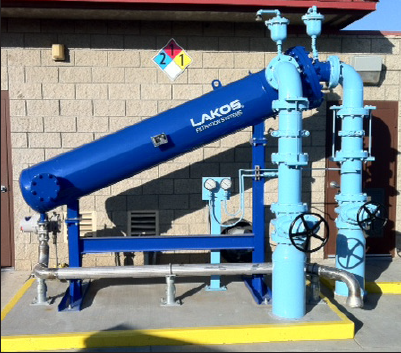 The two LAKOS Separators are both equipped with automatic purging equipment, set to a timed interval to flush separated sand from the separators to the waste drains. Pressure gauges are installed to monitor flow and pressure loss across each separator, enabling the city to cautiously assess performance. The low maintenance requirements of the LAKOS separators have enabled the water district's staff to concentrate on other daily matters. The Jurupa Valley community can now rest easy, knowing that their water is safe and clean, thank to LAKOS.
AB-235 Case Study Jurupa Community JPX